Etsy Finds – Desk Accessories
I worked from New York last week, so my nights were free to roam the city, as well as having some time at the hotel (and in the air) to browse the internet. On the plus side, it's times like those that allow me to catch up on things (laundry not being one of them) and fantasize about how my office can be more zen. And thanks to this quote by Benjamin Franklin, I trolled Etsy last week for organizational inspiration. Here are a few of my favorite desk accessories I found this week, and yes…I may have bought one or two. :)
You've all probably seen these molded bamboo stands around, but I particularly like the tablet holder in black walnut. I think it would go perfectly in my kitchen, to hold my iPad while I'm cooking! I can't tell you how many times I've swiped on my phone or tablet and smeared food all over the front of the screen.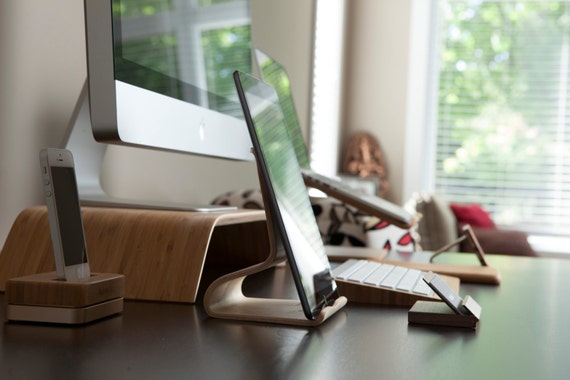 I have a few other concrete desk accessories on my desk at work, but a cell phone holder is not one of them! I had to get this one to add to my collection (er…I mean organization.) What I like the most about this one is that you can plug it in and still stand it upright.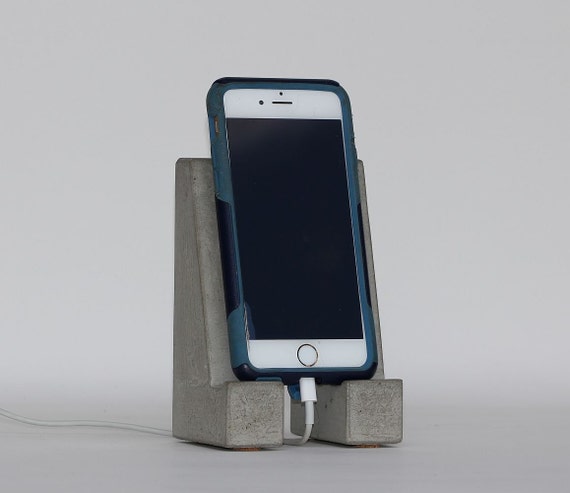 As much as I love digital photography, I miss traditional photographs. When you had a roll of 24 (vs 12) and how excruciating it was to wait for the developing. And how exciting it was to pick it up from the drugstore to see what surprises were inside! That was joy. With these rails I have a good excuse to print out some photos to display on my desk.